​LULI MHILLI
ASSISTANT EXECUTIVE DIRECTOR
Luli Mhilli is from Albania and has spent 9 years in the Hospitality industry. She joined the All Seasons of Birmingham team in 2015. Luli oversees daily office operations and helps answer residents' questions and concerns. She finds that getting to know each resident on a personal level is a deeply rewarding experience. Her guiding principle is "To handle yourself, use your head. To handle others, use your heart." When not at work, Luli loves spending time with her children.
CAROLYN GODEK
DIRECTOR OF SALES AND MARKETING
Detroit-area native Carolyn Godek has served the Independent Living, Assisted Living and Memory Care communities since 2000. In her current role, she enjoys showing potential future residents everything life at All Seasons has to offer and loves watching residents discover new friends and activities as they settle in to an active, engaged lifestyle. Outside of work, Carolyn likes spending time with family hiking and traveling. Her favorite quote is "Happiness is a conscious choice, not an automatic response.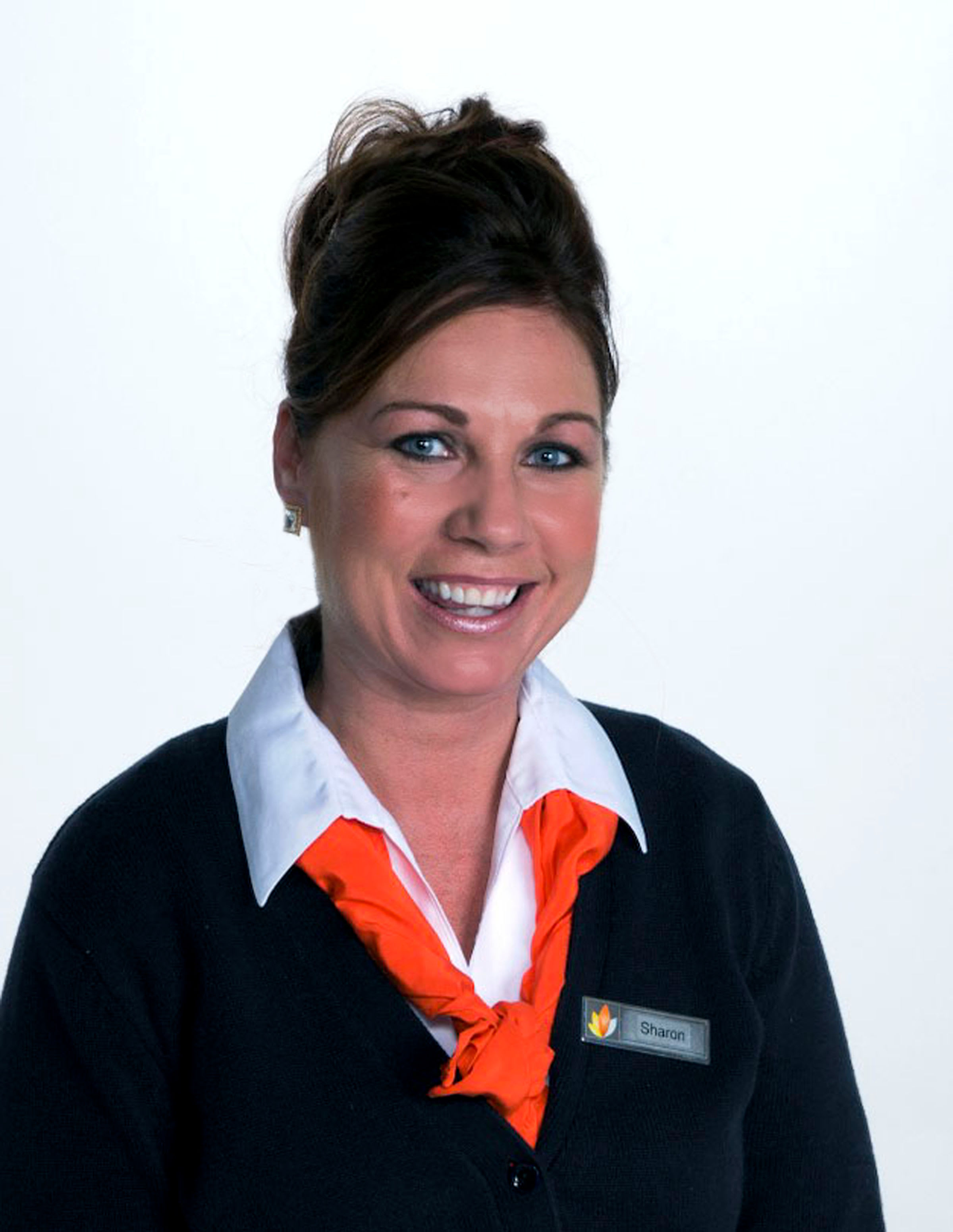 SHARON PUNCHES
SALES COUNSELOR
A Michigan native, Sharon brings over 15 years' experience—including over 5 in Senior Living—to her role as Sales Coordinator. Her daily responsibilities include ensuring all current and future residents have a seamless transition into the All Seasons lifestyle. To Sharon, working with the senior community is a dream come true. She enjoys hearing residents' stories and putting a smile on their faces. Outside of work, Sharon loves spending time with her three incredible sons, taking in theater, and traveling. Integrity is her guiding principle and a quote that inspires her is, "If you want to lift yourself up, lift up someone else."— Booker T. Washington
MATTHEW FORD
EXECUTIVE CHEF
Matthew Ford is from St. Joseph, MI, and has worked in Hospitality since 2000 and in Senior Living since 2014. As Executive Chef at All Seasons of Birmingham, Matthew oversees everything food and beverage related. He chooses ingredients, writes menus, develops specials, organizes special events, and supervises his staff. Matthew understands the powerful social and emotional impact of enjoying meals together and strives to evoke those good feelings with every meal he cooks. When not at work, Matthew loves spending time with his family, brewing beer, and camping and fishing with his children.
​STEFFANI VISSER
DINING ROOM MANAGER
Steffani Visser is from New Jersey and has been dedicated to fine dining for the past 25 of her 35 years in the industry. She leads and manages the daily operation of dining rooms at All Seasons of Birmingham and oversees catered events. She enjoys discovering the talents of her staff that contribute to the continued growth of the team. Steffani loves working with people and make a difference in residents' lives. She believes the only real failure in life is not trying. When not at work, Steffani enjoys horseback riding, skydiving, and spending time with her family.
ADAM SNYDER
VICE PRESIDENT OF OPERATIONS, SENIOR LIVING DIVISION
Originally from Lancaster, PA, Adam Snyder has been involved in Senior Living since 2003. He now oversees the day-to-day operations for all Beztak Senior Living communities. Adam enjoys interacting with people every day and helping brighten lives. He has a passion for tackling issues and finds brainstorming and implementing new solutions very rewarding. Outside of work, Adam loves attending his kids' sporting events, golfing, hiking, and fishing.
​JOE DEL SERRONE
SENIOR DIRECTOR OF BRAND MANAGEMENT
Joe Del Serrone was born in Michigan and raised in Italy, where he began his career in hospitality over 20 years ago. His experience includes cruise ships, luxury hotels and apartment management. Joe has worked in Senior Living since 2014, currently leading world-class brand initiatives to ensure a consistent and compelling brand experience globally across the All Seasons communities. Joe enjoys getting to know people and strives to make a positive difference in the lives of residents and team members. When not at work, Joe enjoys cooking, Italian music, travel and quality time with family and friends.
DANIEL NOVAK
CORPORATE DIRECTOR OF FOOD AND BEVERAGE, SENIOR DIVISION
Daniel Novak a native Detroiter has been working in management, food service, and senior living for over 20 years. His day-to-day responsibilities include working with our culinary teams developing dining programs, setting and maintaining standards, verifying food safety compliance and ensuring quality. Dan treats each day as an opportunity to exceed our residents expectations by creating a spectacular dining experience from start to finish inclusive of food, ambiance, décor and service. When not at work, he enjoys cooking for family and friends, dining out trying new restaurants, and fishing and spending time at his cottage in Northern Michigan.
REBECCA EAGLE
REGIONAL DIRECTOR OF OPERATIONS, SENIOR LIVING
With over 25 years of experience in all areas of Senior and Specialized Residential Housing, Rebecca brings a robust knowledge of Independent and Residential communities to her role. As Regional Director of Operations, Rebecca spends time at her communities supporting and training on-site employees in their daily responsibilities. She also loves meeting and visiting with residents, ensuring they feel comfortable and fulfilled in their homes. Outside of work, Rebecca enjoys spending time with family and friends, practicing yoga, taking in nature, and shopping. A quote that inspires her: "None of us, including me, ever do great things. But we can all do small things, with great love, and together we can do something wonderful." – Mother Teresa
Michael MacDonnell
Corporate Director of Sales and Marketing - Beztak and All Seasons Senior Living Portfolio
Having spent 16 of his over 18 years' industry experience in related and relevant positions, Michigan native Michael MacDonell is responsible for oversight of the Beztak and All Seasons Senior Living salesforce as a whole. This includes active involvement in the success and optimization of all phases, from prospective-resident through to move-in. Michael particularly enjoys working with his team to engage with prospective residents and their families to discover how to best meet the individual needs of each. Outside of work, Michael stays busy helping his wife raise their two young boys. In addition to spending time with his family, he also enjoys playing music and bike riding. One of his chief guiding principles is "take ownership in everything you do." A quote that inspires him is "We can all make a difference in the lives of others in need, because it is the most simple of gestures that make the most significant of differences." — Miya Yamanouchi